Sean O'Grady is the new pastor at Lifehouse! He is a pastor's kid from Oregon who made his way to California to earn his degrees from Life Pacific College and Azusa Pacific University. In another life, he spent time in the acting world, and previously, he was the worship and youth pastor at Lifehouse as the associate pastor. He's also an adjunct professor at Life Pacific University (the college campus that our church meets on). His lovely wife Kelly is a dance teacher at Bonita High School and both enjoy the arts and sports. However, their greatest joy and love is their children Lucy and Declan who are just pure fun.
Church Service Coordinator/ Lead Technician
Jesse is Lifehouse's Church Service Coordinator/ Lead Technician. He has been attending Lifehouse since 2017 and over the years has served as a Youth Leader, Worship Team, audio and visual tech, and the church's Swiss Army knife. Jesse works as a Behavioral Therapist for individuals with special needs. He enjoys learning guitar, playing D&D, taking care of his pet fishes, anything nerdy and spending quality time with his wife Alicia. Jesse's goal as the Church Service Coordinator/ Lead Technician is help facilitate Sean's vision for Lifehouse.
This will be my fourth year attending Lifehouse Foursquare Church. I am a full time college student majoring in Human Development and Psychology. I am an independent certified health & wellness coach as well as a media project manager at Our Community Network. I enjoy encouraging others, singing, reading, hiking, and spending quality time with people. My goal for this year is to build up a youth group that is real, open, and authentic! I want to create an environment where everyone is able to come as they are and be able to ask tough questions. I desire for the youth group to be a place of honesty and discovery!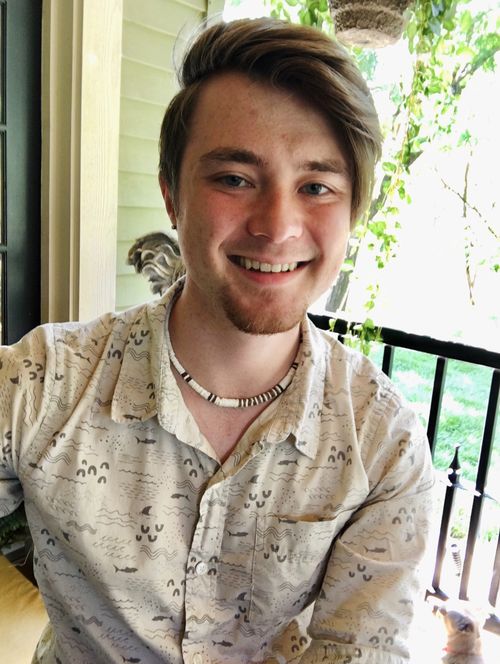 My name is Matthew Morelock, and I am the Worship Coordinator. I have been attending Lifehouse Foursquare Church for 3 years. I am double majoring in Transformational Ministry, and Human Development and Psychology. I love art, music, drinking tea, and hanging out. I feel led to build up the church in whatever way God is leading me. It is my obligation to embrace what has been given to me from God and to cultivate my blessings with integrity, shrewdness, and tact by following Gods spirit.
Allison Ortega is Lifehouse's Associate Pastor. She has been attending Lifehouse since 2018. She graduated from Life Pacific College in 2011. She works at Starbucks and makes a lot of coffee. She enjoys spending quality time with Josh and Phillip and going on adventures! Her heart and role as the Associate Pastor is to do whatever is needed! Helping others grow and develop in their ministries, while getting to minister to them in the process, loving one the Lifehouse community and assisting Pastor Sean, so he can best lead Lifehouse.
Anais Macias is Lifehouse's Children's Pastor and has been attending Lifehouse since 2018. Currently she works as Marketing Coordinator for LPU's Diversity, Equity, and Inclusion Dept. She enjoys Watching Movies, Taking Pictures, and Making Videos. Her goal is for Lifehouse Kids to know the POWER & AUTHORITY they have through the Holy Spirit and EMPOWER them to walk in the gifts and fruit of the Spirit EVERYDAY!
More staff to celebrate...